A Dedicated Resource to Support You & Those You Care About
Aging Care Solutions is a different kind of organization, one that puts care at the forefront of everything we do. Our team of dedicated professionals are here to guide you through the challenges facing older adults and those who care for them, whatever those challenges may be. No matter what you or your family need help with, our team is here to provide support, guidance, and advice. 
TAKE OUR AGING CARE QUIZ TO HELP YOU DECIDE
You're not alone! When we first hear from older adults or caregivers like yourself, they're often overwhelmed. What do you need help with? Answer a few zero-obligation questions to help us understand what you're facing and make sure we connect you with the right kind of support.
Why Work with Aging Care Solutions?
Talk with compassionate, trained professionals who understand what you're going through and can provide support.  
Rest easy in the knowledge that you're consulting with experts—experts who care! Our team has many years of experience helping individuals and families just like you.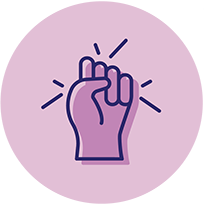 One of the biggest fears during this time of life is losing one's agency and independence. Our team works with you to empower you to make the best decision for yourself or your loved one.
You and your loved one deserve respect and dignity throughout this entire process. In working to find the right solution for your situation, we always respect you and your priorities.
Leading the
Care Revolution
When you contact Aging Care Solutions, you're contacting a close-knit group of experts. We've joined forces to meet the needs of older adults and their families and caregivers, whatever those might be. If you have a question, we have the answer. If you have a problem, we have the solution. Read on to learn more about our team of experts.
What our clients are saying.
Upcoming Trainings and Webinars
At Aging Care Solutions, we conduct online trainings and webinars on all things related to older adult care. Use the button below to register for an upcoming webinar.
Have a Question? Get in Touch!
No matter what your question is, we're here to help. Use the form on the right to provide us with a few details about yourself and a member of the Aging Care Solutions team will be in touch.